Shaq, LeBron, Dwight Howard All-Star Dance-Off, showcased on Jamaal Al-Din's Hoops 227-NBA Dance Video! If you think you got moves on the dance floor...check these dudes out! Shaq breaks em' down tremendously in this spectacular showcase of NBA dance mania! Also, Stephon Marbury breaks Yao Ming's ankle with a crossover! And Kobe's 81 point performance!

At Jamaal Al-Din's Hoops 227 You Tube-NBA you the fan, player or coach can catch all the action brought to you by the world reknown You Tube. You Tube's basketball video is second to none and shows the amazing footage of the most difficult video shots to capture in NBA basketball! 227's You Tube NBA is updated with the newest You Tube NBA basketball footage available with even creative basketball widgets for you to embed your favorite videos from our website at Jamaal Al-Din's Hoops 227!

nba vs streetball carmelo shots iverson lebron wade sick blocks lebron dunks kobe crossovers shots carmelo carterkobe shaq carter snyder basketball

Jamaal Al-Din's Hoops 227 (Homepage)!
227's You Tube- "Jordan"
227's U Tube- "Magic" Johnson
227's You Tube- Dominique!
227's U Tube-NBA
227's You Tube- And1
227's YouTube- Vince Carter!
227's UTube-Dwight Howard
227's YouTube-Dunks!
227's You Tube Basketball Training
227's U Tube-NCAA Basketball Moments!
227's You Tube Virtual Basketball Clinics
227's YouTube -"Shooting"

Kobe Bryant completes the most amazing and incredible stunt on You Tube (over 3,500,000 views in just 2 months)!



The World's Most Amazing Basketball Shot on You Tube/U Tube/utube!


Los Angeles Lakers Mix (2007-08) on YouTube at 227!


Jamaal Al-Din's Hoops 227 provides the top 10 plays from one of the greatest basketball teams ever put together in world basketball hisotry: The 1992 USA Olympic Men's Basketball "Dream Team", a historic collectionn of legendary NBA Hall of Fame players for the first time in Olympic play: Karl Malone, Charles Barkley, Michael Jordan, Earvin "Magic" Johnson, Larry Bird, Patrick Ewing, David Robinson, Clyde Drexler, John Stockton, Chris Mullin, Scottie Pippen, and Christian Laettner.

Jamaal Al-Din's Hoops 227's You Tube-NBA provides You Tube footage of the NBA's greatest highlights from all the teams in the NBA including but certainly not limited to the:

Atlanta Hawks
Boston Celtics
Charlotte Bobcats
Chicago Bulls
Cleveland Cavaliers
Dallas Mavericks
Denver Nuggets
Detroit Pistons
Golden State Warriors
Houston Rockets
Indiana Pacers
Los Angeles Clippers
Los Angeles Lakers
Memphis Grizzlies
Miami Heat
Milwaukee Bucks
Minnesota Timberwolves
New Jersey Nets
New Orleans Hornets
New York Knicks
Orlando Magic
Philadelphia 76ers
Phoenix Suns Tickets
Portland Trail Blazers
Sacramento Kings
San Antonio Spurs
Seattle SuperSonics
Toronto Raptors
Utah Jazz
Washington Wizards

Greatest Shot in Basketball History

1992 USA Basketball Dream Team NBA Olympics Jordan Bird Magic Barkley Pippen Stockton Malone Drexler Ewing Robinson

Most Spectacular Basketball Shot Ever on You Tube/UTube/U Tube!

YouTube 1992 Olympic "Dream Team" Basketball Highlights- the greatest team ever assembled!






Larry Bird-Boston Celtics Mitchell & Ness 1986 Road Jersey-CLICK HERE
The 1985-1986 Boston Celtics finished the season atop the Eastern Conference's Atlantic Division. The Celtics tallied an impressive 67 win season, losing only one regular season game on the parquet floor of the Boston Garden. The Celtics were led by the legendary Larry Bird, who won his third straight MVP award. The Celtics won their 16th NBA title when they defeated the Houston Rockets in the NBA Finals.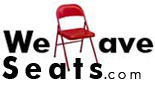 The dunks of NBA greats are all comprised here at Jamaal Al-din's Hoops 227! These are the all-time dunks, full of flavor and hostility with creative flare and pizzazz! The world of basketball you gotta luv it! These dunks are insane! See them on You Tube at Jamaal Al-Din's Hoops 227!

In Jamaal Al-Din's Hoops 227's NBA News!

*Houston Rockets Rick Adelman and Detroit Pistons Flip Saunders named Coach of the Month for February.
*Al-Horford and Luis Scola named Rookies of the Month.
*Kobe Bryant and LeBron James named Player of the Month.


Click here for the Jamaal Al-Din's Hoops 227 NBA News!

Log onto our website often for NBA highlights and videos from You Tube. All the NBA stars...Bryant is among the NBA's elite shooting guards and even plays small forward. Videos of the top NBA players who make all-star teams on a consistent basis. They are the NBA's legends and can all be viewd here at Jamaal Al-Din's Hoops 227-The everything basketball website. For example, on Hoops 227's Vince Carter-You Tube page you can even post comments regarding his electrifying videos on an online basketball blog. Here at Jamaal Al-Din's Hoops 227 we encourage you to email us with ideas and information to post on our website!

NBA on NBC From Wikipedia, the free encyclopedia

The NBA on NBC was a weekly presentation of National Basketball Association games on the National Broadcasting Company television network from 1955 to 1962, and again from 1990 to 2002. The NBA on NBC succeeded the NBA on CBS. During NBC's partnership with the NBA, the league rose to unprecedented popularity for the sport, with ratings surpassing the days of Magic Johnson and Larry Bird in the mid-eighties. Overview Background The program started on November 9, 1989 when the NBA and NBC reached an agreement on a four-year, $600 million contract. On April 28, 1993, NBC extended their exclusive broadcast rights to the NBA with a four-year, $750 million contract. Music

Source: Freebase – The World's Database "[NBA on NBC]" Freely licensed under CC-BY. Descriptions contained on this page may include content from Wikipedia With the exception of some images, Wikipedia content is licensed under the GNU Free Documentation License.

For more details on NBC's theme music, see Roundball Rock. NBC's intro circa 1990-91. NBC's theme music, "Roundball Rock" was composed by New Ager John Tesh. The song, which NBC used for every telecast in the league's twelve-year history with the NBA, is today often used by NBA TV for their live game coverage. After briefly considering using the theme for its NBA coverage, ABC decided against it, and has used several theme songs in its first four years of covering the NBA. Until 1997, NBC would play the rock song "Winning It All", by The Outfield[1] during its end of the season montage. From 1997 to 2001, several contemporary music pieces were used for the end of season montage (including, in 1997, the R. Kelly song I Believe I Can Fly). After the 1999 Finals, NBC used Roundball Rock for their montage. In 2002, after NBC's final broadcast, the network aired a montage of memorable moments from every year of coverage, using music from "Titans Spirit" (from the film Remember the Titans) to "Winning It All" and most notably, "To The Flemish Cap" from the 2000 film The Perfect Storm. The song composed by James Horner is played at the beginning of the montage as well as the end featuring footage from the Los Angeles Lakers dynasty era. Coverage NBC's coverage of the NBA began on Christmas Day each season, with the exception of their inaugural season (which featured a November game between the Los Angeles Lakers and the San Antonio Spurs) and their final season (which included two early season games featuring the return of Michael Jordan with the Washington Wizards). NBC aired the NBA All-Star Game every year (with the exception of 1999, when the game was canceled due to a lockout), usually at 6:00 p.m., Eastern Time. In 2002, NBC aired the game an hour earlier (at 5:00 p.m., Eastern) due to the Winter Olympics later that evening. Starting in 2000, during the NBA Playoffs, NBC would air tripleheaders on Saturdays and Sundays for the first two weeks of the playoffs. Prior to 2000, NBC would air a doubleheader on Saturday, followed by a tripleheader on Sunday. On Saturday, December 30, 2000, NBC aired a rare second December game. It was the only time that NBC aired a game between Christmas Day and the start of the regular run of games. In 2001, NBC was scheduled to air an October preseason game involving an NBA team playing an international team; that game was canceled due to 9/11. During the 2001-02 NBA season, NBC added a significant number of Washington Wizards games to its schedule (due to the aforementioned return of Michael Jordan). When Jordan became injured during the middle of the season, the network replaced the added Wizards games with the games that had been originally on the schedule (for example, a March 2002 game between the Wizards and Orlando Magic was replaced at the last minute with an Indiana Pacers-Sacramento Kings game). Segments For more details on NBC's NBA pregame show, see NBA Showtime. NBC's pregame show was known as NBA Showtime from 1990 to 2000. Starting in 2000, NBC scrapped the title of the pregame show. From 1990 to 1996, Showtime was hosted by Bob Costas. After 1996, Hannah Storm hosted, replaced by Ahmad Rashad in 2001. The video game NBA Showtime: NBA on NBC, by Midway, was named after this pregame show. During the NBA Finals, additional coverage would be immediately available on CNBC, where the panelists would discuss the game more in-depth for half an hour extra, after going off the air on the main NBC network. The halftime show was sponsored by Prudential Financial (Prudential Halftime Show), NetZero (NetZero at the Half) and Verizon Wireless (Verizon Wireless at the Half). The NBA on NBC also had a segment during the live games called Miller Genuine Moments, which briefly looked back on a particular historically significant and/or dramatic moment in NBA history. This segment was discontinued towards the end of NBC's coverage. For a brief period in 2001-02, NBC aired a studio segment called 24, where each analyst (at that time, Pat Croce, Jayson Williams or Mike Fratello) would have twenty-four seconds to talk about issues concerning the NBA. After Williams was arrested for murder in February 2002, NBC (in conjunction with completely revamping the pregame show) discontinued the segment. Source: Freebase – The World's Database "[NBA on NBC]" Freely licensed under CC-BY. Descriptions contained on this page may include content from Wikipedia With the exception of some images, Wikipedia content is licensed under the GNU Free Documentation License. Announcers 1990-1997 NBC's first broadcast team was made up of Marv Albert and Mike Fratello. Other broadcasters at the time included Dick Enberg and Steve "Snapper" Jones. Bob Costas had hosting duties for the pregame show, NBA Showtime. In 1992, basketball legend Earvin "Magic" Johnson became a top game analyst (alongside the likes of Enberg, Albert and Fratello) for the NBA on NBC. Johnson's performance was heavily criticized.[2] Among the complaints were his apparently poor diction skills, knack for "stating the obvious", habit of referring back to his playing days, and overall lackluster chemistry with his broadcasting partners. Johnson would ultimately be slowly phased out of the NBA on NBC after helping commentate the 1993 NBA Finals. In 1994, Mike Fratello left the booth (in order to become the head coach of the Cleveland Cavaliers) and was replaced with Matt Guokas. Albert and Guokas broadcast the 1994 NBA Finals and were joined for the 1995 NBA Finals by Bill Walton. Albert, Guokas and Walton, while not working regular season games together (Walton usually worked games with Steve "Snapper" Jones and play-by-play men Dick Enberg or Greg Gumbel), broadcast the next two Finals (1996 and 1997) together in a three-man booth. NBC NBA Finals broadcast teams Year Play-by-Play Color Sideline 2002 Marv Albert Bill Walton Steve Jones Jim Gray Lewis Johnson 2001 Marv Albert Doug Collins Jim Gray Lewis Johnson 2000 Bob Costas Doug Collins Ahmad Rashad Jim Gray 1999 Bob Costas Doug Collins Ahmad Rashad Jim Gray 1998 Bob Costas Doug Collins Isiah Thomas Ahmad Rashad Jim Gray 1997 Marv Albert Matt Guokas Bill Walton Ahmad Rashad Jim Gray 1996 Marv Albert Matt Guokas Bill Walton Ahmad Rashad Hannah Storm 1995 Marv Albert Matt Guokas Bill Walton Ahmad Rashad Hannah Storm 1994 Marv Albert Matt Guokas Ahmad Rashad Hannah Storm 1993 Marv Albert Mike Fratello Magic Johnson Ahmad Rashad Hannah Storm 1992 Marv Albert Mike Fratello Magic Johnson Ahmad Rashad Hannah Storm 1991 Marv Albert Mike Fratello Ahmad Rashad Steve Jones 1998-2000 1997 was the last time Marv Albert would call the NBA Finals for NBC during the decade. An embarrassing sex scandal forced NBC to fire Albert before the start of the 1997-1998 season. To replace Albert, NBC tapped studio host Bob Costas for play-by-play. Matt Guokas did not return to his post as main color commentator, and was replaced by NBA legend Isiah Thomas. Costas was replaced on the pregame show by Hannah Storm. Midway through the season, Costas and Thomas were joined by recently fired Detroit Pistons coach Doug Collins. Collins served to take some weight off Thomas, who was considered by some to be uncomfortable in the role of lead analyst. The team of Costas, Thomas and Collins worked the big games that season including the 1998 NBA Finals (which set an all-time ratings record for the NBA). For the 1998-99 season, Thomas was moved to the studio, while Costas and Collins made up the lead team. The 1998-1999 season, which was marred by a lengthy lockout (which resulted in the regular season being shortened to 50 games) included the low-rated 1999 NBA Finals between the San Antonio Spurs and the New York Knicks. In the 1999-2000 season, Marv Albert was brought back, making a return which included calling that year's lead Christmas Day game between the San Antonio Spurs and the Los Angeles Lakers from Staples Center. 2000-2001 The 2000-2001 season brought to an end Bob Costas' direct role with the NBA on NBC (although Costas would work playoff games for the next two seasons and would return to host NBC's coverage for the 2002 NBA Finals). Costas deferred to Marv Albert, allowing Albert to once again be the lead broadcaster for the NBA, and stayed on only to deliver interviews and special features. On the studio front, Hannah Storm left her spot as a studio host due to maternity leave and was replaced with Ahmad Rashad, while Isiah Thomas left NBC to become coach of the Indiana Pacers. Joining Ahmad Rashad were former Phoenix Suns player Kevin Johnson and former NBA coach P. J. Carlesimo. Marv Albert joined Doug Collins as the number one broadcast team, and the two broadcast the 2001 NBA Finals, which had the highest ratings since 1998. After the season, Collins was hired away from NBC by the Washington Wizards, which forced the network to move the long-time secondary color duo of Steve "Snapper" Jones and Bill Walton to the lead broadcast team with Albert. During the 2001 NBA Finals between the Los Angeles Lakers and the Philadelphia 76ers, NBC decided to cross-promote with their then-hot quiz show The Weakest Link. During halftime of Games 2 and 3, two 10 minute editions of The Weakest Link aired. The contestants were Bob Costas, Bill Walton, and Steve "Snapper" Jones along with Charlotte Hornets guard Baron Davis and Los Angeles Sparks center Lisa Leslie. 2001-2002 Source: Freebase – The World's Database "[NBA on NBC]" Freely licensed under CC-BY. Descriptions contained on this page may include content from Wikipedia With the exception of some images, Wikipedia content is licensed under the GNU Free Documentation License. NBC's closing credits for the 2002 NBA Finals. With Game 4 of the 2002 Finals being their last telecast to date, NBC put together a "farewell montage" (detailing their 12 year history with the NBA) as means of saying thank you to the viewers. The 2001-2002 season featured several anomalies, as NBC started their coverage on the first Saturday of the season, for the first time since 1991. The reason for this was NBA legend Michael Jordan's return to playing, this time for the Washington Wizards. NBC covered an early December game featuring Jordan's Wizards as well, which marked the first time an over-the-air network aired more than one pre-Christmas NBA game since CBS in the 1980s. Also, the return of Hannah Storm from maternity leave meant that she and Ahmad Rashad would alternate studio hosting duties for most of the season. That year, NBC's studio team consisted of Storm or Rashad with former Philadelphia 76ers owner Pat Croce, the returning Mike Fratello, and charismatic former player Jayson Williams. The tandem stayed together through the 2002 NBA All-Star Game. During the week between the All-Star Game and NBC's next scheduled telecast, Williams was arrested after shooting and killing his limo driver. He was promptly dropped from NBC, which also did not return Croce or Fratello to studio coverage. Instead, the network brought in Tom Tolbert, who had only recently been added to the network as a third-string analyst paired with Mike Breen. Tolbert stayed on as the lone studio analyst through the end of the season, and won acclaim by several in the media, including USA Today's Rudy Martzke. Two days before NBC was to begin its playoff coverage, both Marv Albert and Mike Fratello, returning from working a Philadelphia 76ers-Indiana Pacers game on TNT, were seriously injured in a limo accident. That week, NBC juggled its announcing teams, which resulted in Bob Costas and Paul Sunderland working some early round playoff games. Fratello would return to TNT after several days, and Albert returned to NBC for Game 1 of the Western Conference Semifinals between the Dallas Mavericks and Sacramento Kings. The season would also turn out to be NBC's last with the NBA. The league, in January 2002, announced a six-year agreement with The Walt Disney Company and AOL-Time Warner, which gave over-the-air broadcast rights to ABC. That year, NBC's playoff ratings were much higher than previous years, including a record-high ratings for the 2002 Western Conference Finals. Those high ratings did not translate to the Finals, which scored their lowest ratings in over two decades. List of broadcasters Marv Albert (lead play-by-play from 1990-1997 and 2001-2002) Mike Breen (play-by-play) Quinn Buckner (studio analyst) P. J. Carlesimo (studio analyst, game analyst) Doug Collins (game analyst 1998-2001) Bob Costas (studio host from 1990-1997 and lead play-by-play 1998-2000) Don Criqui (play-by-play) Pat Croce (studio analyst) Chuck Daly (game analyst) Dick Enberg (play-by-play) Julius Erving (studio analyst) Cotton Fitzsimmons (game analyst) Mike Fratello (game analyst from 1990-1993, studio analyst from 2001-2002) Jim Gray (sideline reporter) Greg Gumbel (play-by-play) Matt Guokas (game analyst) Tom Hammond (play-by-play) Dan Hicks (play-by-play) Dan Issel (game analyst) Kevin Johnson (studio analyst) Lewis Johnson (sideline reporter) Magic Johnson (game analyst) Steve "Snapper" Jones (game analyst) Andrea Joyce (sideline reporter) Jim Lampley (play-by-play) Lisa Malosky (sideline reporter) Joel Meyers (sideline reporter) Bob Neal (play-by-play) Ahmad Rashad (sideline reporter, studio host) Pat Riley (studio analyst) Ron Rothstein (game analyst) John Salley (studio analyst) Hannah Storm (sideline reporter, studio host) Paul Sunderland (play-by-play) Isiah Thomas (game analyst from 1997-1998, studio analyst from 1998-2000) Tom Tolbert (game analyst, studio analyst) Peter Vecsey (studio analyst) Bill Walton (studio analyst, game analyst) Jayson Williams (studio analyst) Chris Wragge (sideline reporter) Voice over artists Jim Fagan's voice was heard in nearly every single NBA on NBC telecast. Fagan, the voice behind "This is the NBA on NBC", also did several commercial voice-over promotions for the NBA on NBC. Mitch Phillips also did voice over work for the NBA on NBC, primarily in commercials. Ratings For more details on NBC's NBA ratings, see National_Basketball_Association_Nielsen_ratings#The_NBC_Era_.281990_-_2002.29. During its twelve-year run, the NBA on NBC experienced ratings highs and lows for the NBA. In the 1990s, the NBA Finals ratings were stellar, with the exception of 1994 and 1999 (ironically, the years in which the New York Knicks made the finals). In 1998, the NBA set a record for Finals ratings, with an 18.7 for the second Chicago Bulls-Utah Jazz series, the last championship run by Michael Jordan's Bulls. The very next year (after a lockout which erased part of the season), the ratings for the Finals plummeted, and the NBA's ratings have been lower ever since. In 2002, NBC set a record for highest rated Western Conference Final, including a 14.2 for Game 7 of the series between the Los Angeles Lakers and Sacramento Kings. NBC's highest rated regular season game was Michael Jordan's first game back from playing minor league baseball; the March 1995 game between the Chicago Bulls and Indiana Pacers scored a 10.9 rating (higher than all but three NBA telecasts on ABC). As a comparison, the first game in Jordan's second comeback (a game against the New York Knicks that aired on TBS opposite the 2001 World Series) scored a rating between a 3.0 and 4.0. NBC's first game of Jordan's second comeback scored ratings similar to that number. Those NBA players featured on our You Tube Basketball Video Series include...guards, forwards and centers(all da' ballers), including...All-NBA Team members NBA All-Star players, NBA record setters, even standout defensive players. These players include...Allen Iverson Dwayne Wade Steve Nash Vince Carter Shaq O'Neil even Lebron James!


Visit our website often for the NBA's Top 10 every week. (The top 10 highlights on You Tube of the NBA's great players!

227's You Tube EA College Hoops
227's uTube-NCAA Shining Moments!
227's uTube-Basketball Training
227's You Tube-"MAGIC"
227's YouTube-"Jordan"
227's NBA All-Stars-Dunks
227's YouTube-NBA
227's You Tube-"Dominique"
227's You Tube-Dwight Howard
227's You Tube-Vince Carter
227's YouTube- AND1